Viv's blog is intended to journal her own faith journey and that of others in her community.
Featured Post
Rev Viv has been reading a book about seven missional practices, and posting her thoughts and reflections. The second in this series was poignant, as it was published today, one week after the shooting atrocity in a mosque in Christchurch, New Zealand.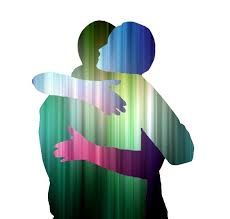 This ministry of reconciliation, says Paul in 2 Corinthians 5: 20, is so central to the gospel that he calls us "ambassadors of reconciliation" And like the first practice of Lords Table, this is something Jesus told his followers, then and now, to practise. Not just as a doctrine, or a forensic status, but as an interpersonal practice grounded in grace. In this massacre where 50 died, we have seen amazing acts of compassion, and outpourings of love, gifts of money, food, flowers, vehicles and expertise, from people of every faith and none. We have been reminded that God is at work in the world he loves and it is not only Christians who are peacemakers blessed by God.